Every year for Halloween, Instagram, Twitter and other SNS are full of Halloween costumes. You may have notice this trend yesterday. This year, a lot of male idols dressed up as Gwynplaine.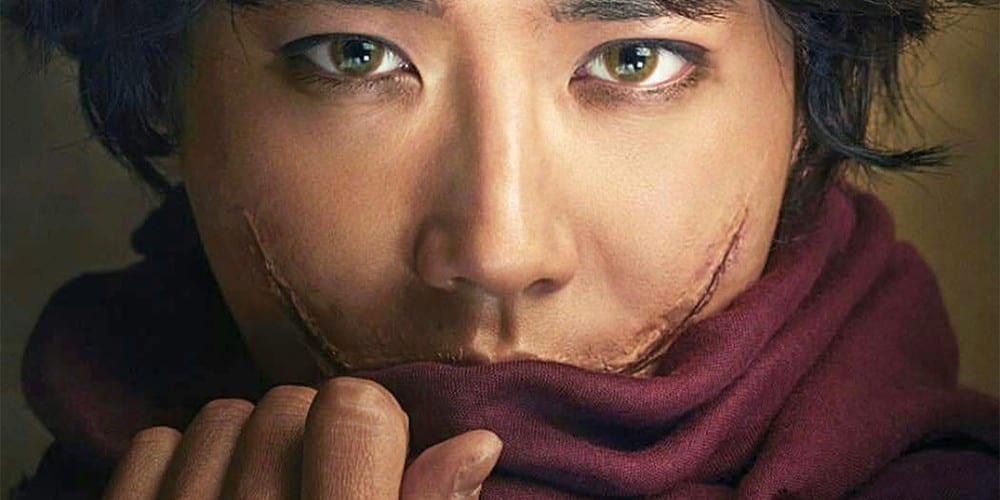 Who is Gwynplaine and why is he currenty popular in South Korea?
Gwynplaine is a fictional character from the book "L'Homme Qui Rit" (The Man Who Laughs) by the french author Victor Hugo.
As a kid, he had his face disfigured into a laughing mask. by a group of people who steal and sell children. Abandonned, he rescues a blind baby girl and they both find shelter by an itinerant carnival vendor.

A lot happens – as it is always the case in Victor Hugo books. The story is full of drama, happenings and sadness, as the main quote from the story is :

"The Paradise of the rich is made out of the hell of the poor"

Victor Hugo
The book itself is not Victor Hugo's most popular story (Les Miserables and The Hunchback of Notre-Dame take the prize). However, it's been made into several movies. The first one in 1928 and a more recent on in 2012. It also inspired Joker from the Batman series.

The 2012 movie inspired a musical, also titled "The Man Who Laughs". The musical premiered in Seoul this summer. With all the ingredients that make the best musicals, and an excellent casting (Park Hyo Shin and Suho both play the role of Gwynplaine), the musical was a must-see of this year.
So despite a character that is more of a victim of its times than a villain, Gwynplaine has been a very popular Halloween costume among idols.
Gwynplaine for Halloween everywhere : who played it better ?
Suho, who can be considered one of the original Gwynplaine as he plays the role in the Musical, visited SM's Halloween party (SMTOWN Wonderland) with a Gwynplaine make-up. Actually, because the party was on the same day as his last performance as the disfigured man, he had kept his stage make-up.
Kim Donghan also sported his own Gwynplaine make-up, and used it for an Halloween version of his "Good Night Kiss" song.
[youtube https://www.youtube.com/watch?v=TXj-jypGUaw&w=560&h=315]
One of the last idols to upload his Gwynplaine pic was GOT7's Bambam. However, his version seems to be from an application filter. Others had the exact same make-up and lenses, such as Astro's Cha Eunwoo.
Alphabat's Gamme also used a filter sporting a similar theme, although in a different way.
So tell us : who's your favorite Gwynplaine for 2018 ?