Taking a step back from the recent drama craze, let's delve back into movie world and if you don't know where to start, I'm here to help you today! I was never a huge movie fan because squeezing an entire plot into a few hours just didn't seem a feasible idea to me. I'm an avid fan of well-developed plots and characters with vibrant and deep stories. To cut the long story short, I like dramas and movies with characters that seem so real that they might just exist in a parallel universe. (I mean, Do Min-joon at your doorstep never sounds like a bad idea :P)
Personally, Korean movies changed it all. Most Korean movies I've watched includes the level of detail I like in a plot without compromising the elements of a movie and of course with the more-than-occasional perks of guys that look like this
I realised that I tend to lean more towards movies that were true-to-life or had plots that were realistic as compared to plots that involved elements such as magic or the supernatural. Don't get me wrong, I thoroughly enjoyed You Who Came From The Stars (별에서 온 그대) and The Masters' Sun (주군의 태양).
Today I'm going to introduce three of my favourite movies (in no particular order) that are based on true events. If you're going to start watching any of those movies after reading this article, I suggest you prepare some tissues for the potential waterworks coming your way.
1. The Attorney (변호사)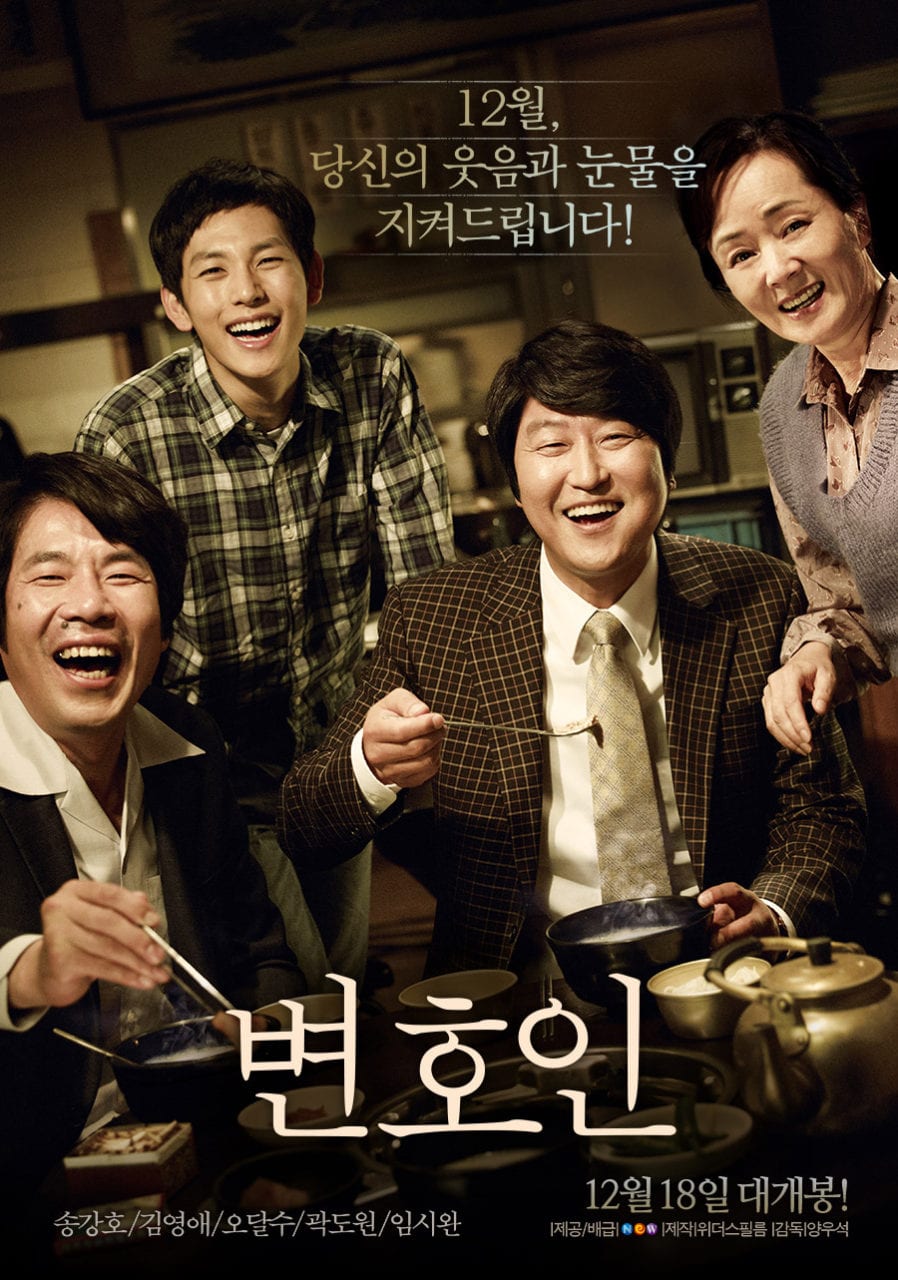 This movie was inspired by the "Burim Case" back in the 1980s when South Korea was under the authoritarian rule of Chun Doo-hwan. A detective was given an order from the highest leaders to purge Busan of its communists, even if it meant making it up entirely. Because of the order that was passed down, a group of students and office workers that were part of a book club were rounded up and arrested, charged with reading banned pieces of literature. This group of people were subsequently tortured to force false confessions out of them.
Song Woo-suk (played by Song Kang-ho) a lawyer who passed the bar exams without going to college was making his bucks by taking up cases his lawyer friends refused to take up – property and taxation cases. He didn't care anyway since the money was rolling in, until the son of the owner of his favourite restaurant suddenly went missing.
It turns out that the owner's son (played by Im Si-wan of ZE:A) was one of the people arrested, wrongly accused and now tortured for a false confession. His conscience awakened and decided to take on his first humanitarian case, as an attorney.  
The start of the movie was rather confusing to me as I didn't have a clear concept of what Korea was like in the 1980s. Initially it was rather a bore but when real plot set in, it felt like the kind of plunge in a rollercoaster ride that made you feel like "ah, this is when the real ride begins" except that there was no build-up.
Personally, my favourite part was the court case at the end. I was already in tears from all the injustice but the heated atmosphere in the courtroom constantly kept me on my toes. The Attorney's success does not lie as it is the 8th best-selling Korean film of all time and I think I owe my enjoyment to the actors, actresses and crew for such an astounding movie.
To further enhance your understanding and enjoyment, I suggest that you read up on the background of the story and the "Burim Case" before watching the movie!
2. Northern Limit Line (연평해전)
Based on the Second Battle of Yeonpyeong (제2 연평해전), Northern Limit Line is set in June 2002 when South Korea was crazy with the World Cup because their team was set to play against Turkey for the 3rd place. The Northern Limit Line is a maritime demarcation line located in the west of the Yellow Sea (황해) between North Korea and South Korea.
This film's focus is on boat number 357 that suddenly finds itself under attack while on its usual duties, patrolling near the border. Starring Kim Mu-yeol, Jin Goo and Lee Hyun Woo, this movie takes the original story and explores it on a deeper level, expanding on the personal stories of each soldier making the audience go deep into their lives enhancing how relatable the movie is. 
At the end of this movie, my understanding and respect for Marine soldiers has deepened. It also made me feel the pain and worry that the family members of these people who work near the border go through. This movie was released not long ago in July of 2015 and it is so far the most-watched Korean film in the year of 2015, having sold 6,024,894 tickets. This is definitely not a movie that you should miss and I'm glad I didn't!
3. The Classified File (극비수사)
Based on a true story of a kidnap case that occurred in Busan in the year 1978. A little girl from a famously wealthy family named Eun-joo was kidnapped and days passed without any demand for ransom. The police on the case were convinced that she was already dead. Eun-joo's mother and aunt, desperate for answers decided to consult fortune tellers for help. Most of them said rather conflicting things about Eun-joo's fate until fortune teller Kim Joong-san (played by Yoo Hae-jin) revealed to them that Eun-joo's not only alive, but in fact doing quite well and they should enlist the help of veteran detective Gong Gil-yong (played by Kim Yun-seok) for help.
Initially, detective Gong was reluctant to take on the case but Eun-joo's parents convinced him otherwise also under the condition that this case was kept very private in order to ensure Eun-joo's safety and he was onboard but not alone – He was on the case with fortune teller Kim. Skeptical of fortune teller Kim's words, he tried various ways to try to get into contact with the kidnapper but when fortune teller Kim's words came true time after time, he realised that there was more to his words.
Detective Gong and fortune teller Kim successfully cracked the case, despite protests and constant disruptions from the main investigation team.
A compelling movie that showcases the effort that these two men put in however never received the credit they were supposed to, it perfectly portrayed how the supernatural and the scientific sometimes have to cross the line separating the two and work hand in hand. What intrigued me the most was the unconventional way they took to solve the case and how each element gelled so well together. If you've got time to spare, you definitely have to watch The Classified File.
Talking about movies make me so excited to watch the next Korean movie and I think I'm about to do that right now! I hope my recommendations have spurred you to start watching Korean movies if you haven't – Trust me, it's worth the time!
Do you have a movie that you want us to review? Or is there a movie that you would love to share with us? Leave it in the comments section below!
Watch this space for more updates about music, entertainment and Korean culture at "KAvenyou: Your Avenue to Non-Stop Entertainment, Lifestyle and Fashion"
Article by: Cass Zheng @ KAvenyou | Read more at: http://kavenyou.com/author/casszheng