No Comments
43.8% of the ticket buyers of IU's first concert are males in their 30s and 40s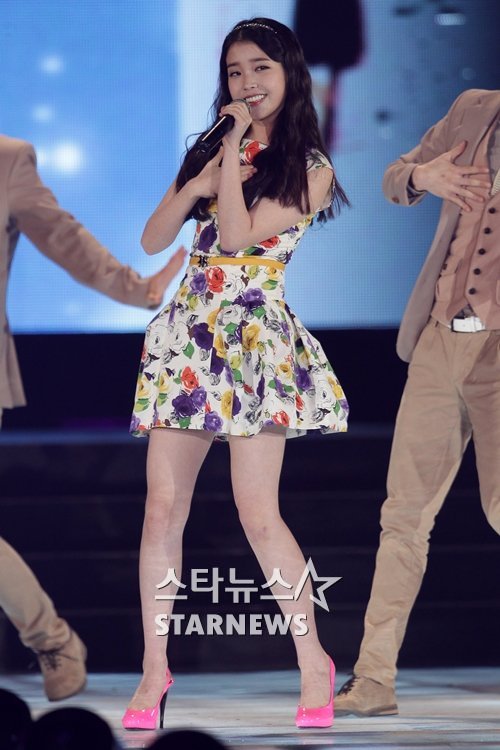 IU is currently preparing for her first concert with the support from the male fans.
IU will hold her first concert titled Real Fantasy on June 2 and 3 at the Peace Hall at Kyung Hee University. All 6,500 tickets for the concert were sold out only in thirty minutes when the ticket sales started on April 17.
This concert is IU's first concert held four years after her debut. It's expected that a large number of her male fans will attend her concerts. It's quite unusual that males in their 30s and 40s buy tickets for a female idol singer.
On April 2, IU's agency reported that about 71% of the ticket buyers are males and 43.8% of them are in their 30s and 40s. It was also proven that IU is loved by people of all ages. 12.4% of the ticket buyers were teenagers, 43.8% were in their 20s, 24.2% were in their 30s, and 19.6% were in their 40s.
IU planned to hold her concerts at theater-like concert halls in order to interact with her fans at a close distance so that they can enjoy her music. Since her concert was decided to be held, she has actively participated in the preparation of her concert. Including her hit songs, some acoustic performances will be given to the audiences.
Before her concert tour begins, IU will release a new single album Spring at the Age of Twenty on May 11. She will perform the lead track of the new album at her concert. The new album is IU's first album released in six months to thank the fans who have supported her for a long time.
IU's first concert tour will start at the Peace Hall at Kyung Hee University on June 2 and will continue to Ulsan, Jeonju, Suwon, Busan, and Daegu.
Source: Starnews
English version: Korea.com